Shipping
We ship all orders by FedEx and sometimes depending on size and weight, we use UPS, Purolator, Loomis, Canpar or other Couriers. Orders generally process in 1-2 business days. Most orders ship the next day. Please note that orders placed after 12 pm EST will only be processed the following business day. Shipping time will be an additional 1-7 days business days depending on your location in Canada. In some rare cases, if we do not have the item(s) in stock but the item(s) has been ordered by our warehouse, we might wait a few days for the item to arrive, then we will ship out the order. Please note that we do not ship to P.O. Boxes or outside of Canada. Expect shipping delay up to 7 days in December.
Pick Up for Online Orders
If you would like to pick up an online order at our physical retail location, just select the "pick-up" option before check out when selecting shipping methods. Once you have selected this option, our online sales department will contact you through phone to arrange the best time for you to pick up your online order. (Please note that for order pick-up on Sundays, please call us before the Friday before 3 p.m that you want to pick up your online order in-store so that we can prepare your order for pick up on Sunday. If you do not call us beforehand, your order will not be ready for pick up on Sunday and you may have to come back at a later date to pick up your order.) THE ONLINE ORDER PICK-UP OPTION IS ONLY AVAILABLE IF YOU ARE PAYING WITH INTERAC E-TRANSFER OR PHYSICALLY AT THE CASHIER IN-STORE ON THE DAY OF PICK-UP.
Back Orders
We do not back order any products and we may not contact you about this. Your packing list will indicate any items that have not been shipped with your order. You will NOT be charged for these items and will need to reorder them if and when they become available again.
Furniture Shipping
Most furniture and some equipment may be shipped directly from the manufacturer to your business location if we do not have them in stock. The shipping fees will be arranged by the manufacturer. Contact Nails R Us Shipping Department in Mississauga at 905-614-1008, Toll-Free at 1-855-614-1008, or email sales@nailsrus.ca.
Hazmat Items Shipping
We do not ship hazardous items such as solvents and liquid removers (alcohol, acetone, non-acetone and thinners). It increases the cost of shipping substantially and delays the shipping process. We do sell these products in our store location and suggest that you come in to purchase these items directly - or purchase locally if you are located elsewhere. We apologize for the inconvenience.
Estimate Shipping Cost for Canada Provinces
Shipping and handling fees are an estimated rate and are in accordance with the applicable shipping rules, regulations and charges particular to each province. Shipping rates may be revised depending on your order; if you place a very small or large order, the shipping costs may be reduced or increased, depending on the order, and we will inform of any changes. Please note in most Urban cities in Canada, it usually takes 2-5 business days for shipment to arrive, but in the smaller towns can take up to 7 business days. We do NOT ship to P.O. Boxes or outside of Canada. Please note these estimated shipping charges are the charge we take on most orders. If your purchase includes heavy items and/or large items, we may revise the amount for the shipment and will contact you if any changes are made.
| | |
| --- | --- |
| Ontario | Estimate Shipping Charge $22.50 (1-3 business days) |
| British Columbia | Estimate Shipping Charge $45.00 (2-7 business days) |
| Alberta | Estimate Shipping Charge $45.00 (2-7 business days) |
| Saskatchewan | Estimate Shipping Charge $45.00 (2-7 business days) |
| Manitoba | Estimate Shipping Charge $45.00 (2-7 business days) |
| Quebec | Estimate Shipping Charge $22.50 (2-7 business days) |
| New Brunswick | Estimate Shipping Charge $45.00 (2-7 business days) |
| Nova Scotia | Estimate Shipping Charge $45.00 (2-7 business days) |
| Prince Edward Island | Estimate Shipping Charge $45.00 (2-7 business days) |
| Newfoundland | Estimate Shipping Charge $45.00 (2-7 business days) |
| Northwest Territories | Estimate Shipping Charge $45.00 (2-7 business days) |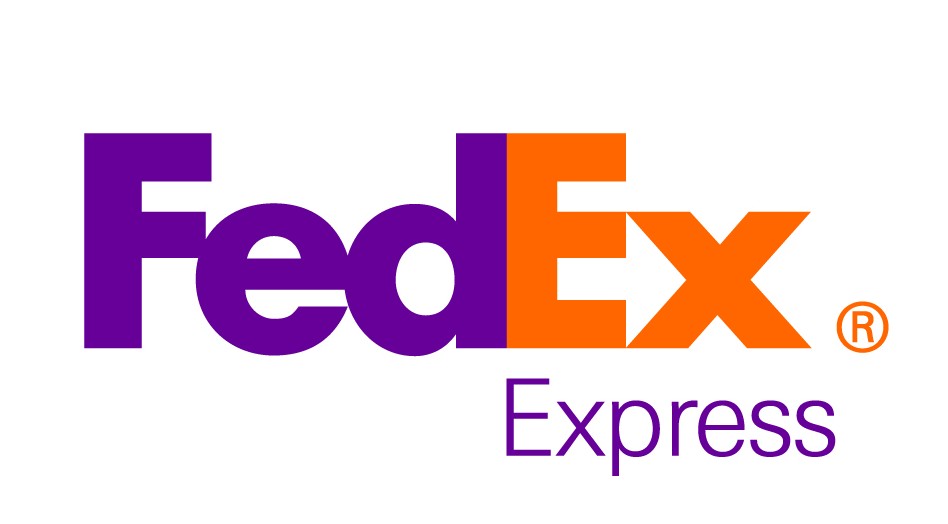 Fast Shipping with FedEx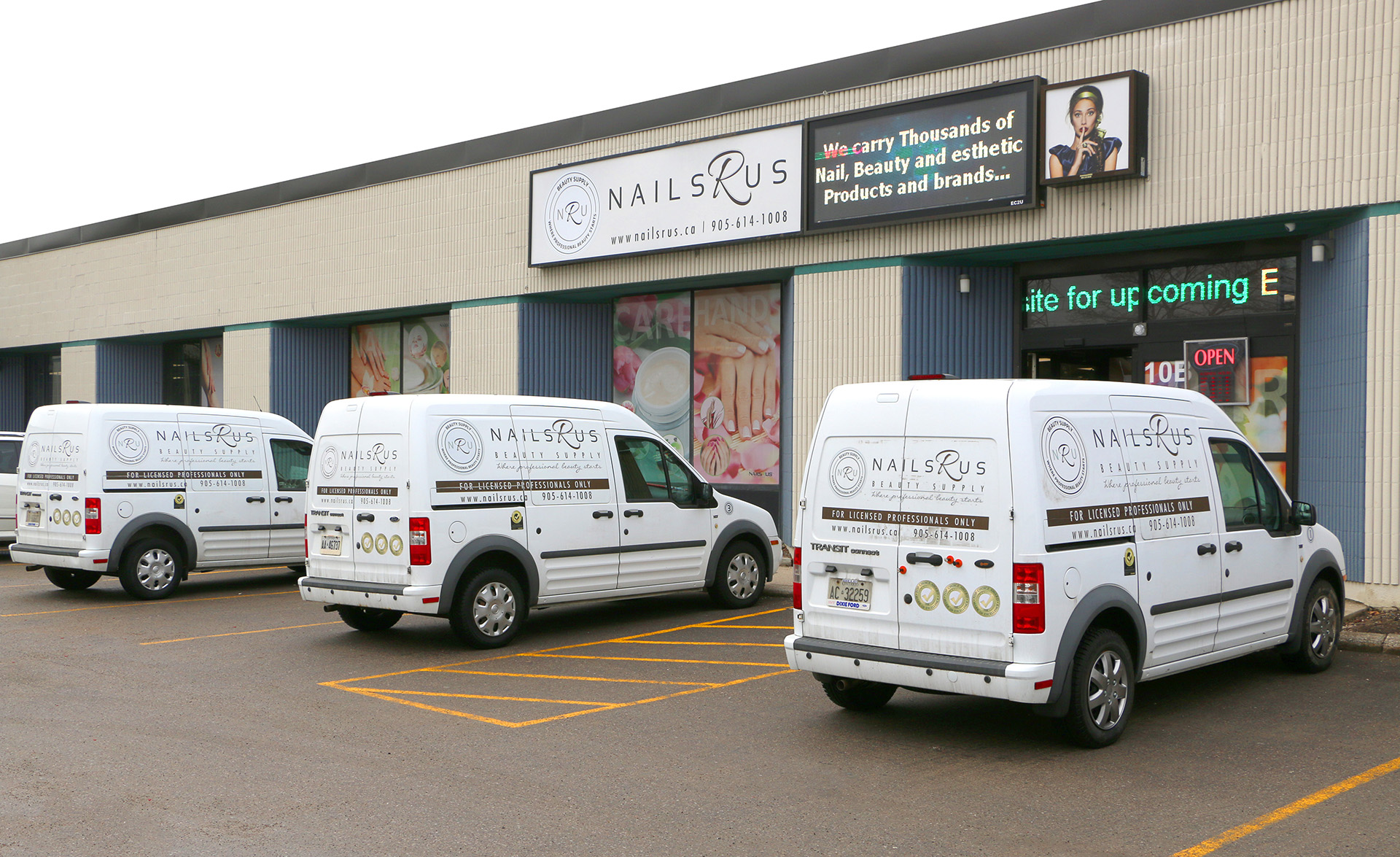 Nails R Us Delivery Team