ESI Trade Show (Aesthetic Beauty & SPA Exhibition)
About ESI Trade Show
Toronto Esthétique Spa International Conference is Canada's largest Nail Supply and SPA Trade Show. Includes thousands of make-up artists, vendors, manufacturers, and enthusiasts who present and discover the greatest of the beauty industry has come to nowadays. Visitors can learn new techniques and explore the world's latest products, engage in educational workshops, and demonstrations and obtain information on nails, beauty and spa trends.
Who Should Visit This International Cosmetic Exhibition?
It's a must-attend event for all salon owners and professional aesthetics who have interest in the following categories
Nail Supply Fair
Find out more about salon/spa brands
Salon supplies Exhibition
Beauty products trade show
Cosmetic Product Showcase
Attendees must be 16 or older to be admitted. No child or infant will be admitted.
Fair Event Information
The 20th Edition
Date: May 1st & 2nd, 2022, 9:00 am to 6:00 pm (EST Toronto)
Trade Show Features
500+ stands
180+ companies
10 featured speakers
In-depth master classes for your continued education
60+ exhibitor classes
One admission ticket for two days.
Including all lectures from our featured speakers and the exhibitors' classes
Hundreds of new products and services to discover
Certificate of attendance
More Resources about the Exhibition Center
ESI offers you an additional evening of continued education! Three exciting Master Classes are held by world-class experts.
Join ESI Classes on Sunday, March 31, Starting at 5:00 p.m.
More Resources about the Exhibition Center
How to get to the ESI trade show
Nail supply fair in the downtown location is easy to access from anywhere in the GTA, from several different transportation options.
Get here by car from Toronto Pearson International Airport
Take Highway 401 East to Highway 427 South
Follow Highway 427 South to the Gardiner Expressway
Exit at Spadina Avenue
Proceed north on Spadina Avenue and turn right on Front St.
Turn right on Simcoe St., then turn right into the garage
Get here by GO transit (public)
Exit Union station, proceed west on Front Street to the North Building
The South Building can be accessed via the SkyWalk
Alternatively, you can exit at Union station and follow the SkyWalk to either the North or South Building
Click here for different options on how to get here.
Other helpful information and resources: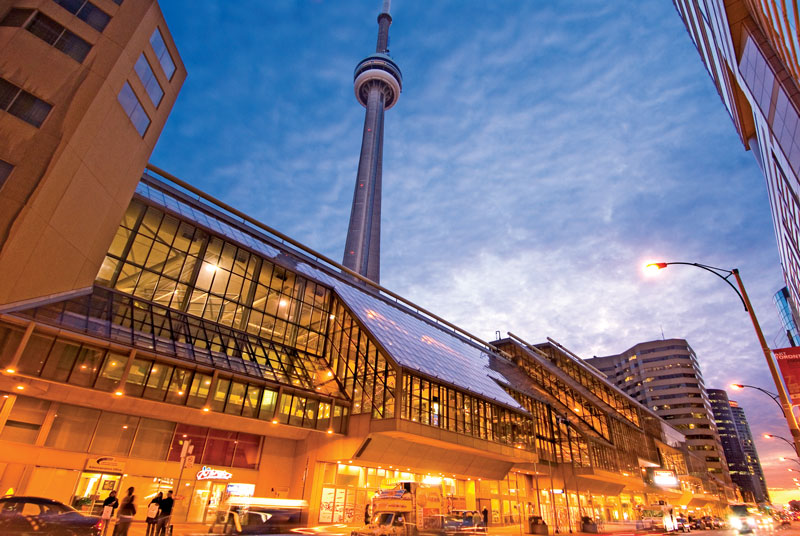 Downtown Metro Toronto Convention Centre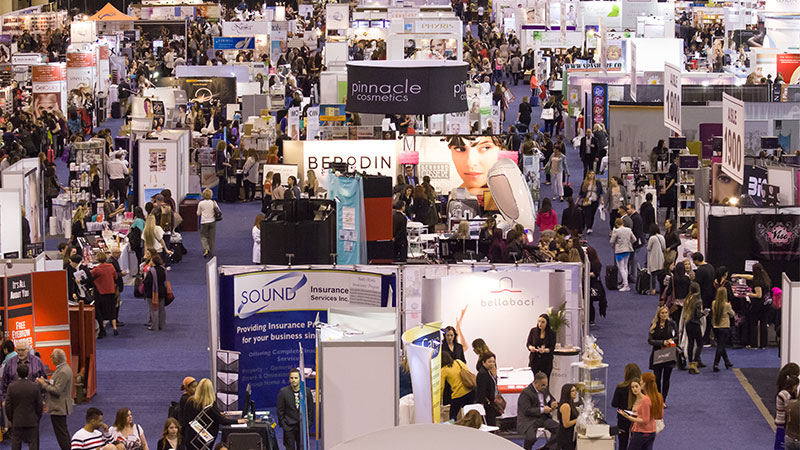 ESI Toronto, Esthetique Spa International (18th Edition)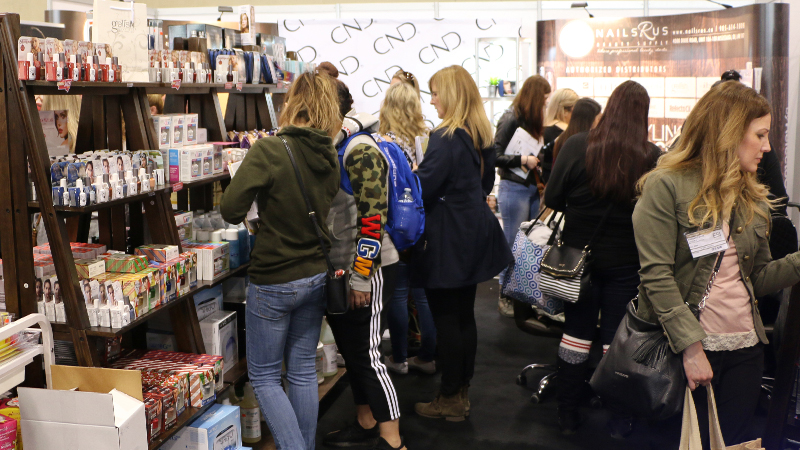 Nails R Us Booth At ESI Toronto 2018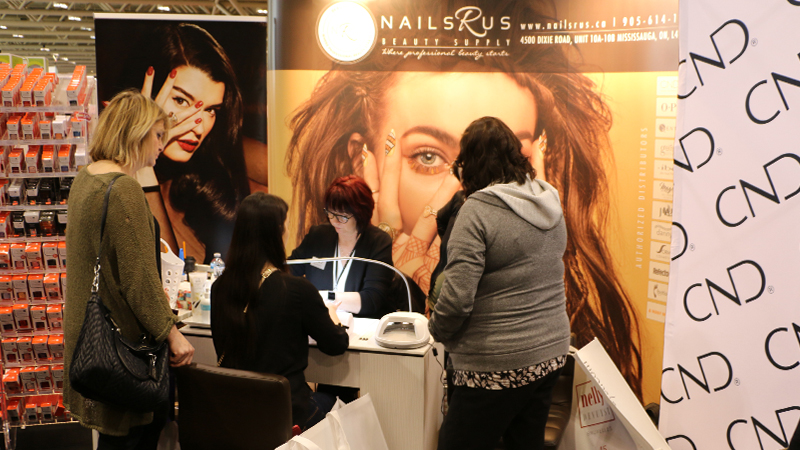 Nails R Us Hosting CND Show 2018